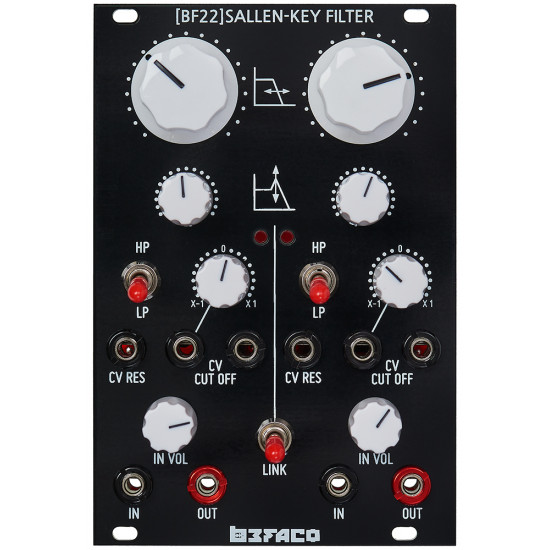 Befaco BF-22 Sallen Key Filter
Stock:

In Stock

Model:

120627

Befaco
The BF-22 VCF is a dual Hi/Low-pass filter inspired by the Sallen-Key filter from the early MS-20.
FEATURES
The module features attenuverters (inverter-attenuators) as an addition to the normal CV control for Cutoff and Resonance, and offers a little more presence in the Resonance than the original. The CV control for Cut-off keeps tracking through 3 octaves.

The 'Link' switch connects the input of the second unit into the output of the first.

This filter brings to your modular system the character and characteristics of early MS-20 sound: Kick-ass-rocking-dirty screams! It inherited not only its amazing sound, but also the MS-20 noise floor. If the noise floor is an issue for you, this might not be the filter for you.