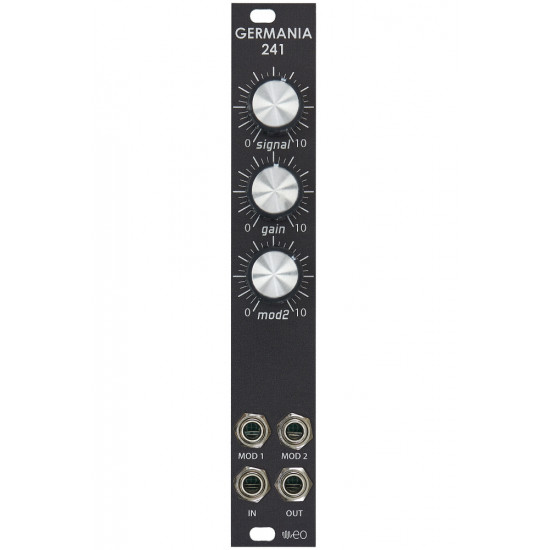 New
Eowave Germania 241 VCA MkII
Stock:

In Stock

Model:

11248

EOWAVE
The Germania 241 is the perfect VCA to warm you sound.
It's not question here be in the area of the "most transparent VCA". The Germania 241 has its very own sound and will add harmonics to your sound with its warm vintage russian germanium transistors.
Adjust the signal knob and go from a smooth and light to an heavy weights distortion. Split the output and feedback it to the input to push further more till your synth sound like a satellite after entering the atmosphere.
inputs ///
in : vca input
mod1 : non attenuated VCA cv input
mod2 : attenuated VCA cv input
out :vca output
Controls ///
Signal : preVCA gain
gain : Vca gain
mod2 : mod2 input attenuator