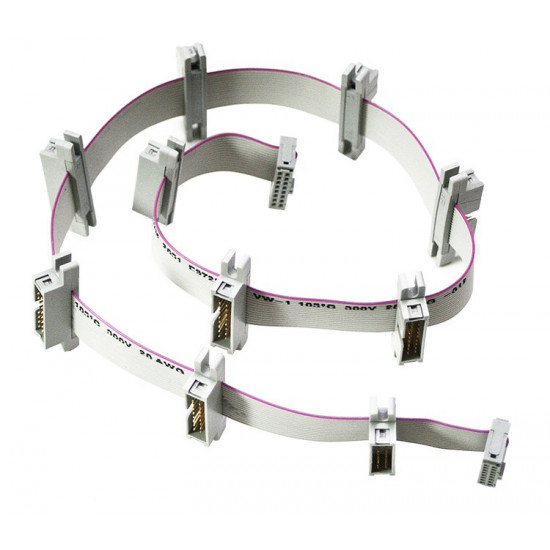 ΗΟΤ
Synthesizer GR Bus Board Flying Cable 10 Connectors
Stock:

In Stock

Model:

14155

Synthesizer GR
DETAILS
Flexible bus boards have two advantages: you don't have to glue or screw the power distribution to the housing. And it saves you depth in your cabinet as you can nudge the "flying bus boards" around the modules.
Similar to other flying bus boards the Deluxe Flying Cable also features keyed connectors for correct module installation.
But unlike other manufacturers' products this Flying Cable has the highest number of conenctors, ten of them.
In addition to these you can find two 16-pin headers: one for connecting to a power supply (TipTop uZeus, 4ms RowPower or SynthRotek Deluxe Power) and the other for extending by hooking up another flying bus board.