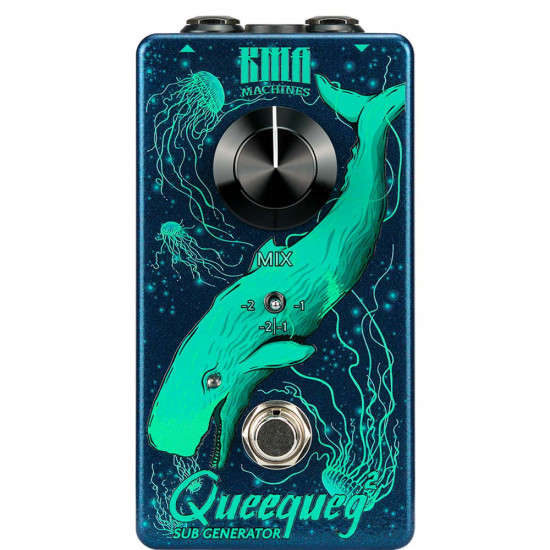 KMA Audio Machines Queequeg 2
Stock:

In Stock

Model:

120695

KMA Audio Machines
Analog sub-octaver with up to 2 lower octaves.
KMA Audio Machines released the original Queequeg suboctaver in 2016. The pedal was KMA Audio Machines take on how simple and effective an analog monophonic suboctave pedal could be.
With the new Queequeg 2 KMA added an additional sub-octave for up to 2 octaves down. And the ability to switch and mix between them. With a small footprint, the updated pedal also has top mounted jacks and relay based soft switching for the modern age. Queequegs 2's super, easy-to-use and ultra-fast tracking sub-octaver works equally well on guitar, bass and synth, so these classic earth-shakingly awesome tones can find their way to any setup out there.